BTS eTraining provides the latest digital/web access technologies combined with our Industry SME's (Subject Matter Experts) on today's new and existing technologies. Our eTraining actually provides in-depth instruction by our very own SME's that incorporate Hands-On labs and exercises that reinforce the course(s) objectives right before your eyes. Our eTraining Solutions enable you to attend our course(s) from any location, at any time with the ability to retake the training as many times as needed during your access period.
---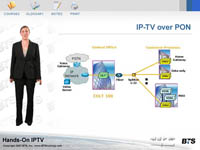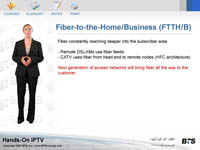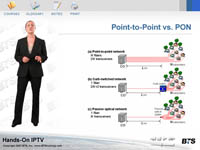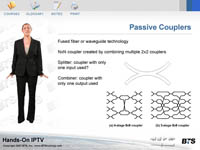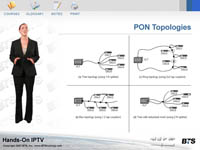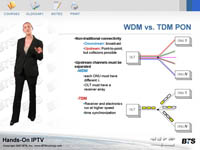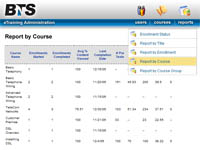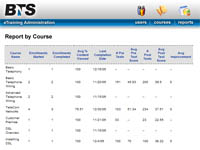 ---
Key factors by incorporating our eTraining Solutions into your training strategies:
Live Delivery Format provides our SME's live instruction, with on-screen course materials, hands-on labs and exercises right before your eyes. Our instructor(s) will walk right up to our graphical-screen-shots / equipment lab installations, configurations, testing and troubleshooting / Live-testing procedures and results.)


Consistent Training provided throughout your departments (local, regional and remote locations).


Company Roll-Outs for equipment, applications, implementation, trouble issues, etc.


Certification: Pre- & Post-Assessment Testing is provided for each course(s). This will evaluate the learning experience by our AGP system (Auto Grading Programming). This system evaluates the post-test results which will allow the user to continue to the next course only if the current course post-test is completed with an 85% passing score.


Global Access Training can be accessed from anywhere in the world at any time (with a basic internet connection)


1, 2 & 3 Year Unlimited Access Terms: provides the ability for a single user (original purchaser) to log into the purchased course(s) to complete the certification process and have access for future study/reference.


Save on Travel Expenses by training local, regional and remote offices without occurring any travel expenses.

BTS eTraining brings our "Hands-On Courses" directly to you, at your own pace, to any location, at any time!